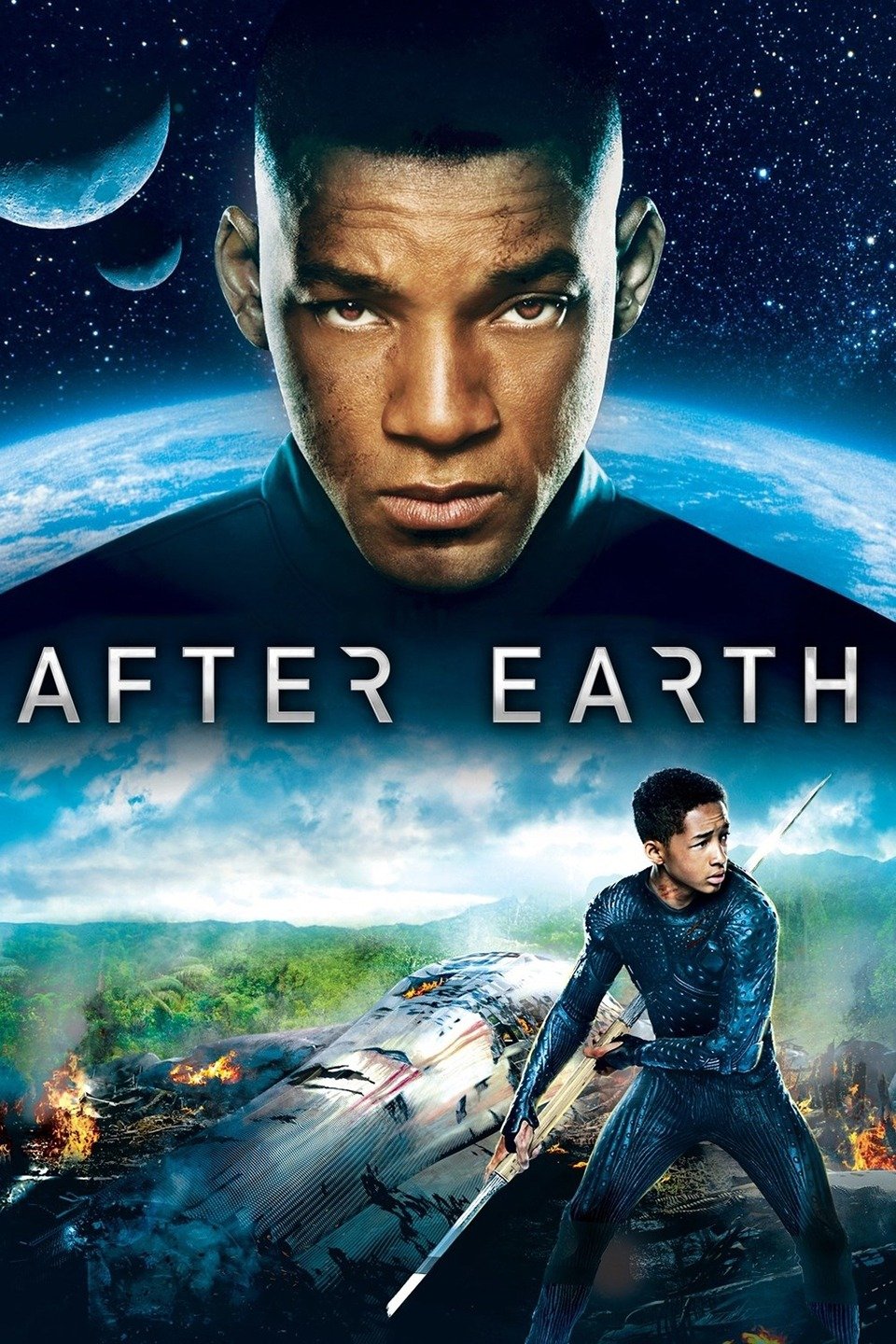 by Dewey Compton
After Earth, with Will Smith and his real-life son Jaden Smith is a film from 2013 about a father and a son going on a journey to change and grow in relationship. It's about healing brokenness in family, dealing with blame from past mistakes in a post-apocalyptic action film from director M. Night Shyalamam who co-wrote with Gary Whitta.
It's also about battling an alien monster who finds us by "sensing" the pheromones released from us when we choose fear. One of the famous lessons we can learn from the film happens when
General Cypher Raige (Will Smith) explains to his son
Kitai Raige (Jaden) a life-saving lesson:
"Fear is not real. The only place that fear can exist is in our thoughts of the future. It is the product of our imagination, causing us to fear things that do not at present and may not ever exist. That is near insanity. Now do not misunderstand me, danger is very real, but fear is a choice."
"We are all telling ourselves a story and that day mine changed."
This film didn't do well in the box office and got bad reviews in Hollywood for the writing and storytelling.
I wonder why? Could it be that this story shines a light in the darkness and exposes these monsters that are attracted to us when we choose fear? Could it be that Hollywood and the media are bent on spreading fear more than spreading Love?
Fear has a part to play in this pandemic game.
I think it's similar to the film After Earth, although I can't prove it scientifically.
If operating out of fear can release pheromones and there are sensors that any virus "monster" can be drawn to, it makes me wonder.
What if choosing fear is like a magnet to many negative things and the CoVid virus in the atmosphere is attracted to a fear magnet 🧲
in us?
In the film, we learn that the solution to suppressing fear completely is called "ghosting". When this happens, one can become invisible to the enemy because it cannot find a person ghosting because of fear pheromones that it is attracted to are no longer present.
So, how does this apply to our current situation during a global pandemic?
Well obviously, CoVid 19 is dangerous. It is real and a danger. But to fear it is a choice. My choice is to choose love, not fear.
I love this verse from 1 John 4:18
18
There is no fear in love. But perfect love drives out fear
because fear has to do with punishment. The one who fears is not made perfect in love.
My encouragement to you is this: You are perfectly Loved by the perfect God in Heaven. It is a gift. True gifts are not earned, nor achieved. They are given, and the gift of God's Love for us supersedes any failures, tragedies, mistakes, or problems.
Yes, although Will Smith chose love to make this film and it didn't do well in the box office, it did well in my life and taught me important lessons. Is that worth it? I know it isn't according to Hollywood, because a great film in Hollywood is based on the money it brings in. There are more important outcomes greater than Hollywood.
Receive Love and believe Love and monsters attracted to fear will find you.